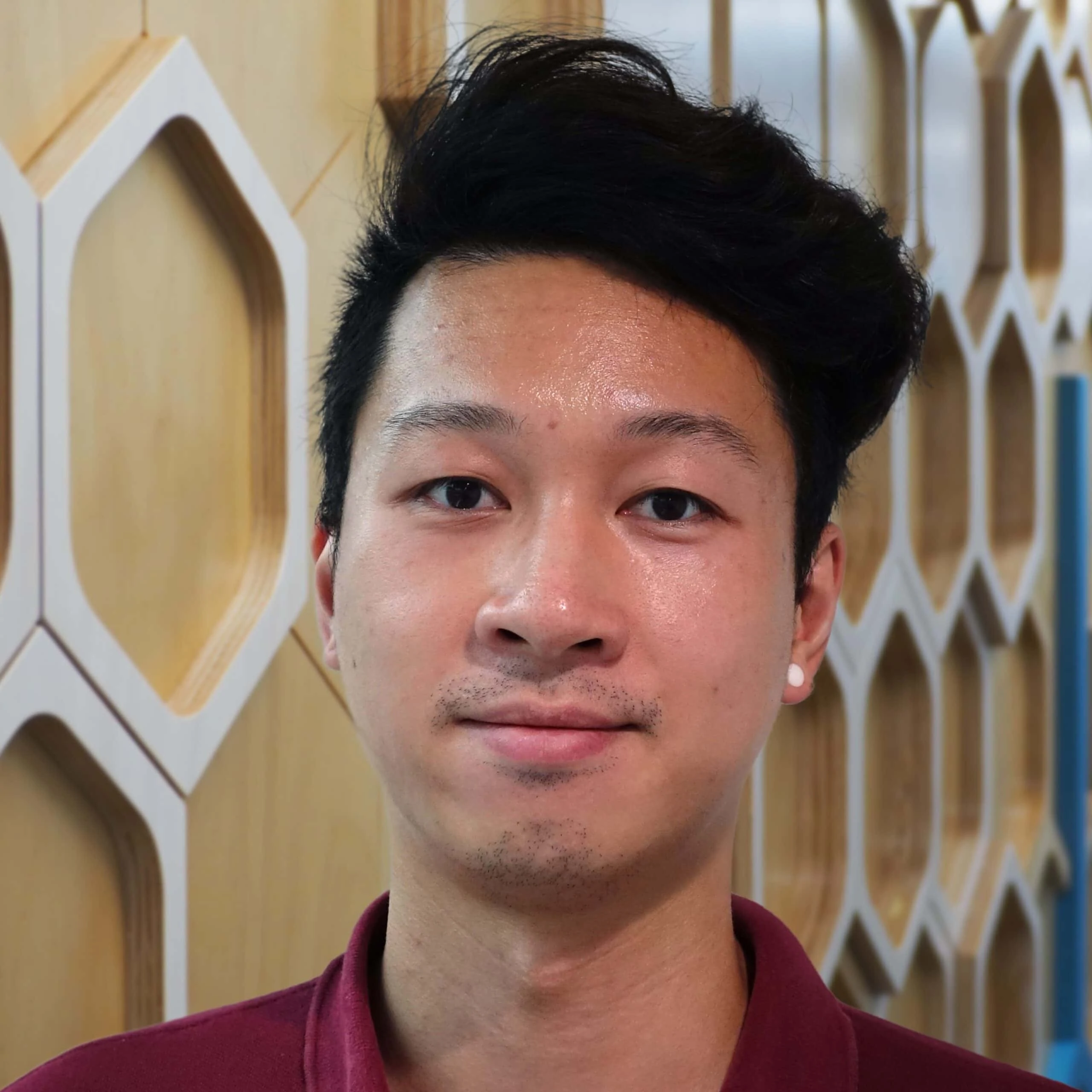 Brief Curriculum Vitae
| | |
| --- | --- |
| since 12/20 | PhD studies under supervision of Dr. Bryan Tuten and Prof. John McMurtrie at Queensland University of Technology (QUT), Brisbane, Australia |
| 03/19 – 08/19 | Complementary scientist (HiWi) in the research group of Prof. Dr. Jörg Kreßler, Institute of Chemistry (Physical Chemistry of Polymers), Martin Luther University Halle-Wittenberg (MLU), Germany |
| 11/18 – 02/19 | Complementary scientist (HiWi) in the research group of Prof. Dr. Kirsten Bacia, Institute of Chemistry (Biophysical Chemistry), Martin Luther University Halle-Wittenberg (MLU), Germany |
| 04/18 – 10/18 | Complementary scientist (HiWi) in the research group of Prof. Dr. Wolfgang Binder, Institute of Chemistry (Macromolecular Chemistry), Martin Luther University Halle-Wittenberg (MLU), Germany |
| 10/17 – 12/19 | Master of Science in Polymer Materials Science, Martin Luther University Halle-Wittenberg (MLU), Germany |
| 02/14 – 04/14 | Complementary scientist (HiWi) in the research group of Prof. Dr. Peter Behrens, Institute of Inorganic Chemistry, Leibniz University Hannover (LUH), Germany |
| 10/11 – 11/14 | Bachelor of Science in Chemistry, Leibniz University Hannover (LUH), Germany |
| 07/11 | Secondary school examination (Abitur) at Elly-Heuss-Schule, Wiesbaden, Germany |
Research Interests and Opportunities
Research Interests
• Chalcogen chemistry
• Multicomponent reactions
• Chalcogen-based multicomponent polymerizations
• Dynamic covalent chalcogen chemistry
• Characterization of selenourea-based SCNPs and chalcogen-based polymers
| | |
| --- | --- |
| 2018/2019 | Halle Young Polymer Scientists Scholarship |
2021

[692]
Four Component Passerini Polymerization of Bulky Monomers under High Shear Flow

Tuten, B.T.; Bui, A. H.; Wiedbrauk, S.; Truong, V.; Raston, C.; Barner-Kowollik, C.  Chem Commun. 2021, 57, 8328-8331.
2019
[1]
Tailored Melting Temperatures and Cristallinity of Poly(ethylene oxide) Induced by Designed Chain Defects
Samiullah, M. H.; Pulst, M.; Golitsyn, Y.; Bui, A.; Busse, K.; Hussain, H.; Reichert, D.; Kressler, J. ACS Appl. Polym. Mater. 2019, 1, 3130–3136
Twitter feed is not available at the moment.