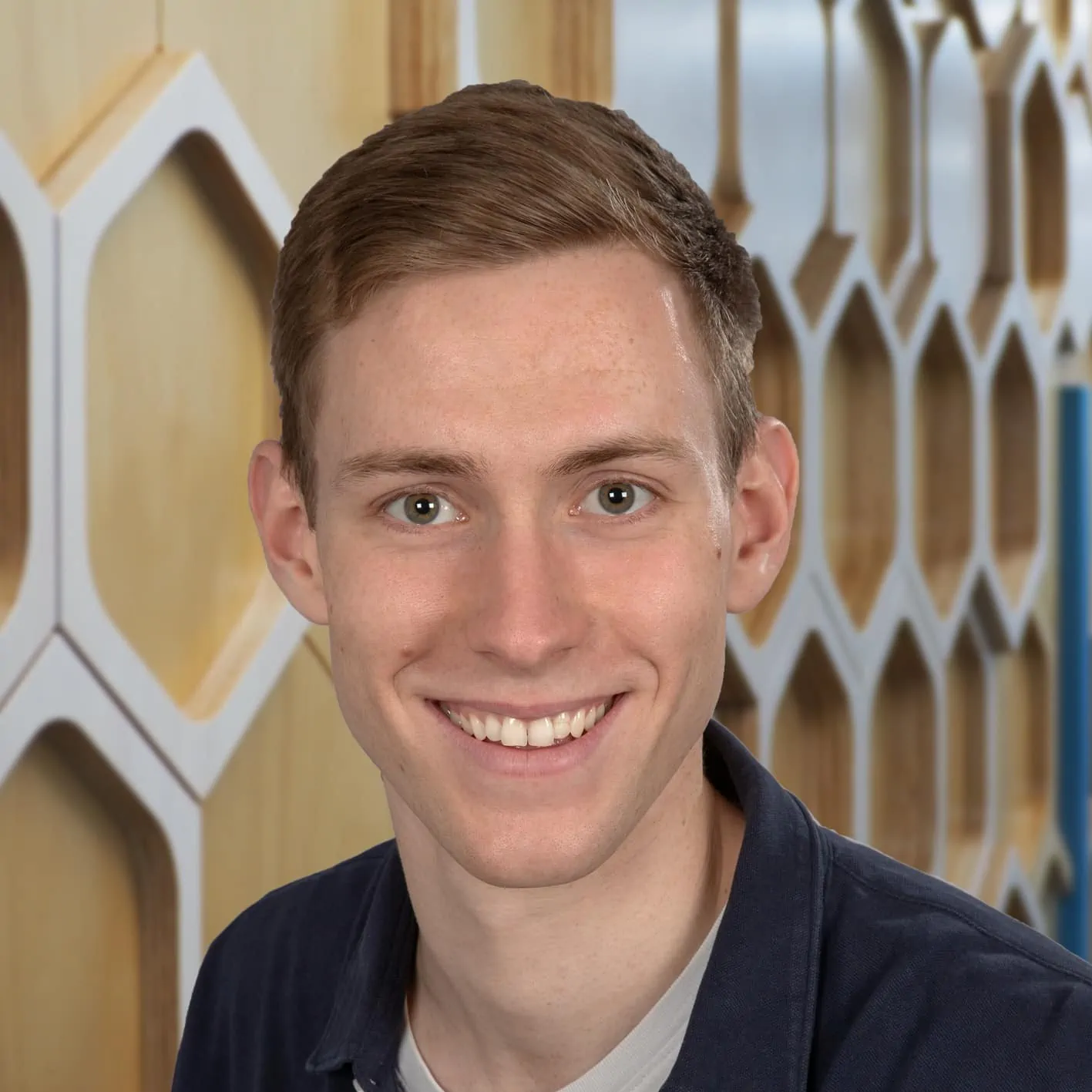 Brief Curriculum Vitae
since 05/22
PhD studies under the joint supervision of Prof. Christopher Barner-Kowollik (Queensland University of Technology, Brisbane, Australia), Jun.-Prof. Eva Blasco (Heidelberg University, Germany) and Dr. Hatice Mutlu (Karlsruhe Institute of Technology, Germany)
12/21 – 04/22
Complementary scientist (HiWi) under the supervision of Dr. Hatice Mutlu, Karlsruhe Institute of Technology, Germany

Project: KIT Future Fields "Second Life for Commercial Polymers: Chemical Metamorphosis"

03/21 – 09/21
Master thesis under the supervision of Dr. Hatice Mutlu, Karlsruhe Institute of Technology, Germany

"Expanding the Toolbox of the Bis(hindered amino)disulfide based Polymers"

04/19 – 09/21
Master of science in chemistry, Karlsruhe Institute of Technology, Germany
10/18 – 01/19
Bachelor thesis under the supervision of Prof. Michael A. R. Meier, Karlsruhe Institute of Technology, Germany

"Preparation of secondary amino-aldehydes via Mannich amino alkylation"

10/15 – 03/19
Bachelor of science in chemistry, Karlsruhe Institute of Technology, Germany
 
Research Interests and Opportunities
Research Interests
Step-growth polymerization (i.e. conventional and non-conventional polycondensation)
Chain-growth polymerization (i.e. ROMP)
Sulfur-decorated small compounds/polymers
Multicomponent polymerization/reaction
Post-polymerization approaches
2023

[722]
Synergistic, Orthogonal and Antagonistic Photochemistry for Light-Induced 3D Printing

Hobich, J.; Blasco, E.; Wegener, M.; Mutlu, H.; Barner-Kowollik, C. Macromol. Chem. Phys. 2023, 224, 2200318. 
2021
[01]
Acyclic Diene Metathesis (ADMET) Polymerization of 2,2,6,6-Tetramethylpiperidine-1-sulfanyl (TEMPS) Dimers

J. Hobich, B. Huber, P. Theato, H. Mutlu; Macromolecular Rapid Communications 2021, 42, 2100118.
Twitter feed is not available at the moment.