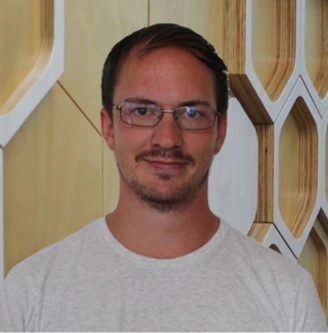 Brief Curriculum Vitae
| | |
| --- | --- |
| since 07/2023 | PhD studies under the joint supervision of Prof. Christopher Barner-Kowollik, Dr. Hendrik Frisch (Queensland University of Technology (QUT), Brisbane, Australia) and Prof. Brigitte Voit, Dr. Jens Gaitzsch (Dresden University of Technology, Leibniz-Institute of Polymer Research Dresden, Dresden, Germany) |
| 02/2023-06/2023 | Research internship "Investigation of the radical ring-opening polymerization (RROP) of cyclic ketene acetals (CKAs) upon UV irradiation", Queensland University of Technology (QUT), Brisbane, Australia |
| 06/2021-12/2021 | Research internship "Protolysis and complexation chemistry of cationic pyrazolyl-substituted diphosphanides", Dresden University of Technology (TUD), Germany |
| 10/2019-03/2023 | Master studies in chemistry at Dresden University of Technology (TUD), Germany |
| 2015-2019 | Bachelor studies in chemistry at Dresden University of Technology (TUD), Germany |
| 2015 | Secondary school examination (Abitur) at Bismarck-Gymnasium Genthin, Germany |
| | |
Research Interests and Opportunities
Radical ring-opening polymerization
Cyclic ketene acetals
Hydrogels
Sustainability
| | |
| --- | --- |
| 02/2023-06/2023 | PROMOS scholarship from Dresden University of Technology (TUD) for research stay at QUT |
2023
[02]
Kinetic studies on the radical ring-opening polymerization of 2-methylene-1,3,6-trioxocane

Mehner, F., Meissner, T., Seifert, A., Lederer, A., Gaitzsch, J.; J. Polym. Sci. 2023, 1-11.
2022
[01]

Chemically bonded PA-PTFE-oil compounds by reactive processing: Chemical, thermal, morphological, and mechanical analysis

Nguyen, T. D., Schmidt, T., Meißner, T., Malanin, M., Uhlig, K., Schlenstedt, K., Schwarz, S., Stommel, M., Voit, B., Gedan-Smolka, M.; J. Appl. Polym. Sci. 2022, 139, e53012.
Twitter feed is not available at the moment.